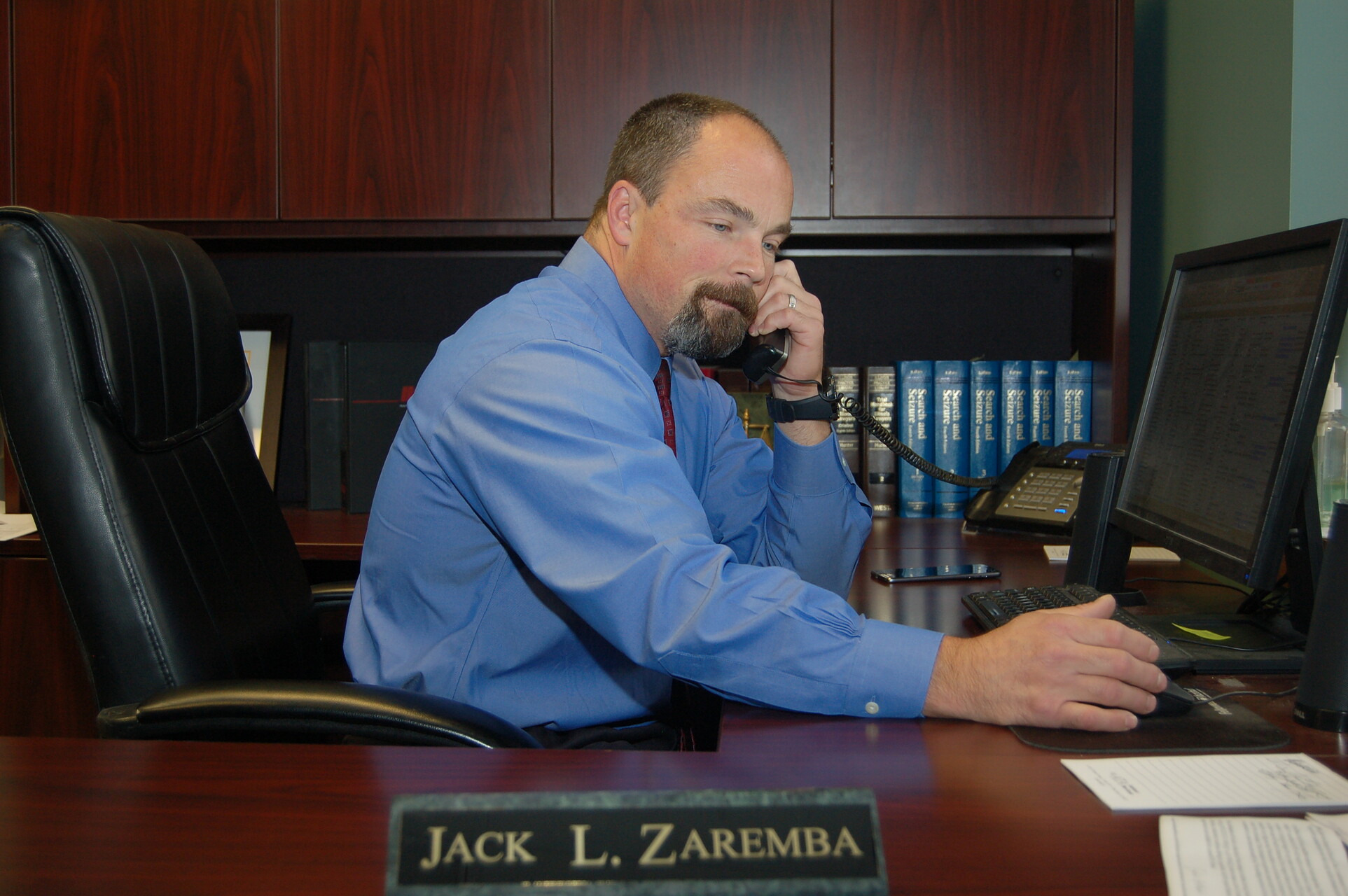 Jack L. Zaremba
Jack began his dedicated legal career in the area of criminal law as a clerk for the Illinois Attorney General while attending law school. After graduating in 2003, Jack was offered a position in the Medicaid Fraud Bureau of the Illinois Attorney General, where he prosecuted complex white collar and financial crimes. 
In 2006, Jack accepted an appointment as an Assistant State's Attorney in Will County. As a well-respected prosecutor in Will County, Jack disposed of thousands of criminal cases with offenses ranging from DUI to first degree murder. Jack has acted as first chair on over fifty bench trials and over thirty jury trials. His courtroom performance is unrivaled, and his aggressive and effective courtroom demeanor has even been described as "electrifying". 
Since beginning his own law firm, Jack has represented hundreds of clients in front of the Illinois Secretary of State and has achieved successful outcomes in those cases. His goal is to restore your driving privileges in each and every case. Jack continues to put his aggressiveness and experience to work for his clients every day. Jack is married to Ann Zaremba, who is also an attorney, specializing in commercial real estate. Jack lives in Will County Illinois, with his wife and four children.
Areas of Practice
•    Driver License Reinstatement Hearings 
•    DUI Revocations / Suspensions 
•    Driving Under the Influence (DUI) Felony / Misdemeanor 
•    Aggravated DUI 
•    DUI Drugs 
•    Criminal Law (Felonies and Misdemeanors) 
•    Aggravated Traffic (DUI, DWLR)
 
Bar Admissions 
•    State of Illinois 
•    Northern District of Illinois (Federal)

Education 
•    Loyola University of Chicago, Juris Doctor 2003
•    University of Alabama, B.A. 1998
Professional Associations & Memberships
•    Illinois State Bar Association 
•    Will County Bar Association

Past Employment Positions 
•    Assistant Attorney General, State of Illinois 
•    Assistant State's Attorney, Will County Illinois
Legal Associations